My personal experience with Hashnode Technical Writing Bootcamp
Since I started writing my tech articles at the beginning of 2020, I was amazed by the developer community who was encouraging and helpful when I went back into web development. Being a freelance web designer who is currently learning frontend web development, I wanted to share my progress and design tips to keep myself accountable while helping others who are new to web development. I was fortunate to discover the Hashnode platform from Catalin Pit, and I immediately made the decision to host my blog posts on the website.
When I found out Hashnode was hosting their first Technical Writing Bootcamp for free, I was excited. However, I feared I wouldn't be able to commit to the program.
For those who follow me on Twitter, I've mentioned that I was dealing with a medical issue sometime around August. Around the time I posted this article, I was diagnosed with acute cholecystitis. As a result, it hindered me from being productive and I was on two weeks' worth of antibiotics. After seeing the surgeon on my options, I elected to have my gallbladder removed in September. Thankfully, the surgery went well. But my recovery time was painful for the first couple of days. Relying on painkillers to help me walk was no fun.
After much thought (and a good pep talk in front of the mirror), I decided it was a once in a lifetime opportunity and signed up for the Bootcamp course. I wanted to prove myself that I can attend the Bootcamp while I'm recovering. For me, it helped me cope with my pain. I'm happy to report that it was one of the best decisions I've made for my own personal and career growth.
What I've Learned During Bootcamp
To give you a recap, Hashnode's Technical Writing Bootcamp consisted of four speaking sessions from Catalin Pit, Omotola Shogunle, Tapas Adhikary, and Victoria Lo. For two weeks, I've learned the basics of technical writing, the importance of writing consistently, why it's important to start a blog, and how to write effectively for the targeted audience. I was part of a private channel on Discord and it was lovely to meet with fellow participants who were also enrolled in the program.
I never considered myself to be a fantastic writer, but I have a passion for teaching and explaining technical jargon into simpler concepts. Part of it was due to my customer support background when I helped clients on how to use the products and services in a clear and empathetic manner. The sessions helped me gain my confidence, along with understanding the fundamentals of writing for the intended demographic. As of now, my niche is writing posts related to web design and visual novel game development, while I'm learning more frontend technologies.
Why I Decided To Complete My Bootcamp Session
Despite the pain I've experienced after my surgery, I felt it was important for me to enroll in the Technical Writing Bootcamp session as I'm currently unemployed due to the pandemic. My hope was to improve my writing and keep a consistent schedule with my blog posts. While my goal is to be hired as a frontend web developer by next year, I'm open to applying for technical writing opportunities as I enjoy sharing my thoughts and discoveries with other designers and developers. By completing the Bootcamp session, I was able to have a better awareness of what I can do, along with new skills and tips on how to further improve my writing.
What's Next For Me?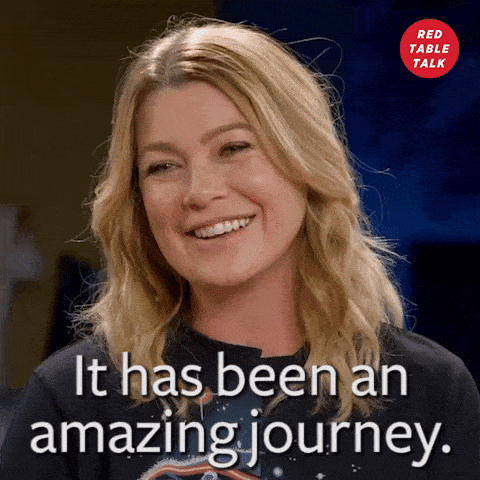 Now that I've completed the Technical Writing Bootcamp session at Hashnode, I'm able to create a list of topics I want to write more on my blog. I'm looking forward to creating more content and researching more topics related to frontend web development. I want to thank the Hashnode team for their wonderful feedback and support during the two weeks I was enrolled in their Technical Writing Bootcamp program. Shoutout to the amazing speakers who took the time in helping the participants with their sessions!
If you happen to like this article, feel free to share! You can also follow me on Twitter to stay posted on my web development journey.
I'm glad you enjoyed it!
Looking forward to reading your content. :-)
Developer Advocate, Hashnode
I am really glad you had a good experience during our technical writing bootcamp.
Glad your surgery went well.